The Company to Call for Atlantic City EV Charging Stations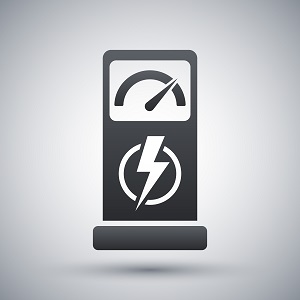 Our company was founded by a licensed master electrician, and all of our Atlantic City EV charging stations installers are professionally trained and extensively experienced, so we'll always be able to provide you with excellent service that is totally reliable. We work closely with each of our clients to ensure that they receive the services and products they need, and we guarantee your satisfaction with all of our work.
As electric vehicles become more and more popular, electric vehicle chargers in Atlantic City also need to become more common, and installing new EV charging stations is an important part of our transition to using electric vehicles regularly. At EV Chargers of America, we have goals as a company: the first is to provide our customers with high quality service and products, and the second is to help create the infrastructure that's necessary to foster the widespread adoption of electric vehicles in the U.S. We offer turn-key installation of electric vehicle charging stations in Atlantic City for both homes and businesses, and we can install an EV charger at any kind of property.
Call us today to ask any questions you have about our products or services, or to schedule your appointment, and we'll be looking forward to working with you.
Home Electric Vehicle Charging Stations in Atlantic City
Currently, around 95% of all electric vehicle charging happens in homes, and while that's partly due to the availability of public chargers, it also means that installing a charging station in your Atlantic City home is a great way to make transportation more convenient, and even to raise the resale value of your home. Electric vehicles come with Level 1 chargers, which connect your EV directly to your home's outlets, but these can take up more than 22 hours to provide your vehicle with a full charge. Our professionals can install Level 2 chargers at your home, which will be able to provide a full charge up to 5 times as quickly. We'll work with you directly to find the perfect electric vehicle charger in Atlantic City for your home and your vehicle, then we'll take care of the entire installation. Level 2 chargers will require some re-working of your electrical wiring, and our professionals will be able to take care of that job safely and professionally. If you want an EV charging station in Atlanta City for your home, give us a call today!
Atlantic City EV Charging Stations for Businesses
Electric vehicle charging stations in Atlantic City are a great way to meet corporate goals and to enhance your brand image. They'll always provide any type of commercial property with excellent benefits:
Retail: They'll help you attract and retain influential customers.
Workplace: They can help you increase employee satisfaction and productivity.
Residential: They'll attract and retain tenants.
Want to learn more about commercial electric vehicle chargers in Atlantic City? Call our experts today! Not only can we provide you with the best electric car chargers, we offer exceptional quality installation and repair services for EV charging stations in Atlantic City, NJ.
If you are interested in Atlantic City EV charging stations or electric vehicle charging station installation services, then please call 855-373-9566 or complete our online request form.