Electric Vehicle Charging Systems Consulting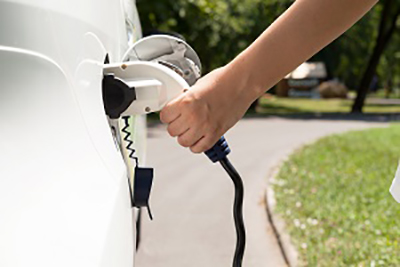 As more and more businesses and homeowners are steadily turning to electric vehicles, the charging stations are becoming more and more popular. With our consulting service, you are never alone to develop the right plan for your EV charging system.
EV Charging Installers of America can partner with you to identify and deploy the right electronic vehicle charging system that will meet every need of your business and customers.
Planning and development for system setup
Develop a deployment plan
Target best-in-class systems that are simple and easy to use
Develop scalable EV charging systems
EV Charging Consulting For All Types Of Businesses
We partner with a wide range of businesses to assist in the planning, development, and deployment of EV Charging Stations for their customers, employees, and tenants.
Businesses
Workplaces
Commercial Properties
Multi-Family Properties
Communities
Real-Estate Developers
How We Partner With You To Achieve Your EV Charging System Goals
EV Charging Installers of America is an industry-leading expert in the fast-growing alternative technology of EV charging stations. Our expertise can help you find the best solution for your business.
Our consulting service includes assistance in:
Site Evaluation
Planning & Designing System Configuration
Permitting & Inspections
Identify Challenges & Optimal Solutions
Evaluate Available Charging Systems
Identify Cost-Saving Options
Asses potential rebate and incentive programs to defer costs
Charging System Deployment & Installation
For more information about our EV Charging System Consulting service, please call 855-373-9566 or complete our online request form.
Recent Articles
How To Get a Safe, Fast, and Thorough Installation for EV Charging Stations in New Jersey - Maybe you're purchasing a brand new electric car, or maybe you've decided it's finally time to install that Level 2 charger for an EV you've had for some time. No matter what the situation is, it's important that when you're having a new electric vehicle charging station installed at your home … Read More
New Jersey EV Chargers: What is a Level 2 Electrical Vehicle Charger? - Electric cars are growing in popularity more rapidly than any other type of car in the industry. At some point, vehicles powered by electricity will be the standard of the automotive industry, and it's important that the infrastructure in the U.S. changes as the rise in electric vehicles requires it to. Electric cars save energy, promote health, and are environmentally friendly, so they can offer a number of great benefits … Read More