Electric Vehicle Charging Station for Hotels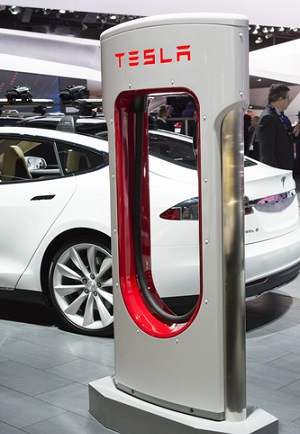 EV charging stations are popping up in more and more placed, so it shouldn't come as any surprise that many hotels are having them installed. Hotels are known for their hard work at staying ahead of the needs of their clients, and there's no better way to stay ahead of the curve than to have new EV charging stations installed at your hotel. To deliver a competitive advantage, call EV Charging Installers of America today to begin working on your commercial electric vehicle charger installation project.
We strive to provide all of our clients with high quality products and excellent workmanship. Our team of experts will work with you to select the perfect electric vehicle chargers for you hotel, and we'll provide you with a high quality installation that will ensure your charger is highly functional and efficient.
Why Install EV Charging Stations at Your Hotel?
With a growing number of consumers switching to electric cars and car rental companies adding electric vehicles to their fleets, the number of guests arriving to your facilities in need of charging stations will only be getting higher and higher. When you install charging stations at your hotel, you'll be putting your hotel on the elite list "EV-friendly" lodging options. This makes you a preferred choice for high-tier consumers and enhances your corporate image.
Some other benefits of installing an EV Charging station at your hotel include:
Tapping into an addition revenue stream
Making your hotel more attractive to EV drivers
Giving your hotel a "green", eco-friendly brand image
Put Your Hotel at the Cutting Edge
Many hotels across the country have already been investing in EV chargers, including major chains like Marriot, Wyndham, Sheraton, and Hampton. Right now, there is a unique opportunity for hotels to place themselves at the cutting edge of a growing market by tapping into the demographic of electric vehicle users.
EV drivers are enthusiastic about their vehicles, and they're very likely to spread word of new establishments offering charging stations. EV Charging Installers of America is here to help you increase revenue, enhance your brand image, and keep you on the cutting edge.
If you are interested in commercial electric vehicle charging stations for your business, please call 855-373-9566 or complete our online request form.
Recent Articles
How To Get a Safe, Fast, and Thorough Installation for EV Charging Stations in New Jersey - Maybe you're purchasing a brand new electric car, or maybe you've decided it's finally time to install that Level 2 charger for an EV you've had for some time. No matter what the situation is, it's important that when you're having a new electric vehicle charging station installed at your home … Read More
New Jersey EV Chargers: What is a Level 2 Electrical Vehicle Charger? - Electric cars are growing in popularity more rapidly than any other type of car in the industry. At some point, vehicles powered by electricity will be the standard of the automotive industry, and it's important that the infrastructure in the U.S. changes as the rise in electric vehicles requires it to. Electric cars save energy, promote health, and are environmentally friendly, so they can offer a number of great benefits … Read More