Electric Vehicle Charging Stations for Businesses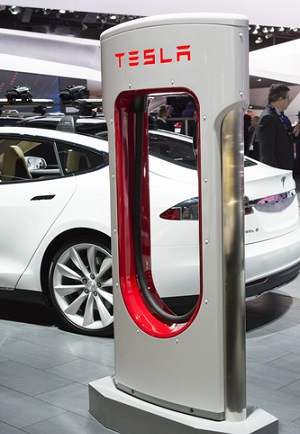 Commercial electric vehicle charging stations are quickly becoming more sought after, so they can help you attract and retain both customers and employees. Being green is good for the environment and for business, and at EV Charging Installers of America, our EV charging station installation experts can provide your commercial property with a high quality electric vehicle charging station and installation to help your business fuel the future.
As electric cars have grown in popularity, the demand for electric car charging stations has also been sharply on the rise. Installing an electric car chargers can keep your business or commercial property ahead of the curve, and our experts can help. We offer turn-key installations, so we'll be able to handle every aspect of the job from the initial assessment of your property to the final installation.
Contact us today to begin your electric vehicle charging station installation, and we'll be looking forward to assisting you.
EV Chargers for Properties of All Kinds
Our experts can install EV chargers for many different kinds of properties, including:
Benefits of Electric Vehicle Charging Stations for Business
Attract top talents and influential customers.
Show off your company's leadership and innovation.
Help create the infrastructure of the future.
Workplace Electric Vehicle Charging
The installation of electric vehicle charging stations at workplaces is beneficial to employees and employers alike.
Employers can reach sustainability goals, attract high quality employees, enhance productivity and satisfaction, and enhance their brand image.
Employees will save money on their work commutes and have more commuting flexibility.
Everyone will help to create cleaner air and reduce greenhouse emissions.
EV Charging Installers of America can work with employees and employers to find the perfect EV charging stations for their workplaces. Our electric vehicle charging station installations will be performed promptly and professionally so that the job is completed on time and on budget, and so that the EV charger is totally reliable.
Wide Variety of Electrical Charging Equipment
After our experts inspect your property, we'll work directly with you to decide on your specific needs for this project. We'll help you select the perfect electric vehicle charging station for your property from our wide range of trusted manufacturers. We carry EV charging products from:
Quality Guarantee
Our experts always guarantee the highest quality workmanship, and we only install the highest quality products on the market. Our goal as a company is to help build the infrastructure that we believe will be a valuable part of the future, and we strive to meet and exceed the expectations of each of our clients at every job that we perform.
If you are interested in commercial electric vehicle charging stations for your business, please call 855-373-9566 or complete our online request form.
Recent Articles
How To Get a Safe, Fast, and Thorough Installation for EV Charging Stations in New Jersey - Maybe you're purchasing a brand new electric car, or maybe you've decided it's finally time to install that Level 2 charger for an EV you've had for some time. No matter what the situation is, it's important that when you're having a new electric vehicle charging station installed at your home … Read More
New Jersey EV Chargers: What is a Level 2 Electrical Vehicle Charger? - Electric cars are growing in popularity more rapidly than any other type of car in the industry. At some point, vehicles powered by electricity will be the standard of the automotive industry, and it's important that the infrastructure in the U.S. changes as the rise in electric vehicles requires it to. Electric cars save energy, promote health, and are environmentally friendly, so they can offer a number of great benefits … Read More