The Expert Installers of Newark EV Charging Stations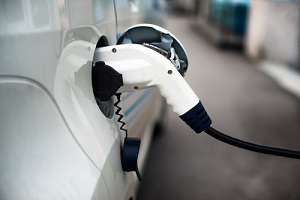 As electric cars rapidly grow in popularity, it's very important that the number of available EV charging stations in Newark, NJ also grows. At EV Charging Installers of America, we have two goals: to help build the necessary infrastructure to facilitate the widespread use of electric vehicles, and to provide each of our clients with the highest quality products and workmanship possible. We offer turn-key installations of Newark EV charging stations for any home or commercial property, and we'll handle every aspect of the job from beginning to end.
Our company was founded by a licensed master electrician, and our expert installers are licensed, trained, and professionally experienced installing and servicing electric vehicle chargers in Newark, NJ, so we can always guarantee your complete satisfaction with all of the work that we provide. We work closely with each of our clients to ensure that they're getting the perfect EV charging stations for their properties and vehicles.
Give us a call today to schedule your appointment, or to ask any questions you have about the products and services that we provide, and we'll be looking forward to working with you.
New EV Charging Stations for Homes
A huge majority of electric vehicle charging is done at the vehicle owner's home, so installing an electric car charger in Newark at your home can be a great way to make transportation more convenient, and it can even help you raise the resale value of your Newark home. While most electric cars come with a Level 1 charger that can plug directly into your home's outlets, these operate at 120 volts, which means that they can take around 22 hours to fully charge your vehicle. Our professionals can help you choose and install a Level 2 charger, which will be able to provide your home with a complete charge in only a few hours.
We'll work with directly with you to select the perfect EV charger for your home based on your needs, your home, and your vehicle. We can take care of all of the necessary wiring changes and guarantee that your new electric vehicle charger in Newark, NJ is totally safe and reliable.
Electric Vehicle Charging Stations in Newark, NJ
An electric vehicle charging station can be an excellent addition to any business or commercial property in the Newark area:
They can attract influential customers to any retail space.
They can help to attract and retain great tenants at a multi-resident property.
They can increase employee satisfaction and attract a higher tier of employee.
No matter what kind of business you run, electric vehicle charging stations in Newark can help you meet environmental goals while also enhancing your brand image.
If you are interested in Newark EV charging stations or electric vehicle charging station installation services, then please call 855-373-9566 or complete our online request form.