Electric Vehicle Charging Stations for Car Dealerships & Car Rental Facilities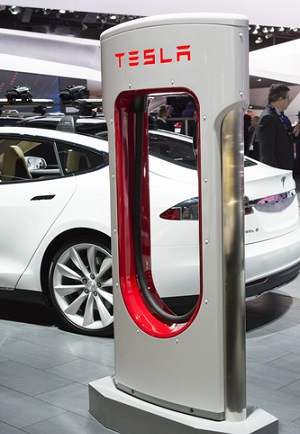 As the owner and/or operator of a car dealership, you know how rapidly sales of electric vehicles have increased, and car dealers across the country have a unique opportunity to tap into a new and growing market. Our professionals can install high-grade electric vehicle charging stations at your car dealership to give drivers access to charging at your facility and to allow you to quickly and easily charge your own merchandise.
The professional electricians at EV Charging Installers of America can work with you to select the perfect model of electric vehicle charger and provide you with the highest quality installation possible.
Benefits of Electric Vehicle Chargers at Car Dealerships
If you sell electric cars at your dealership, keeping them well-charged for potential buyers is very important, but the Level 1 chargers included with these vehicles can take up to 24 hours to provide a full charge. With Level 2 chargers at your dealership, you'll be able to fully charge vehicles within a few hours, so they'll always be ready for your customers.
EV chargers are also a great way to attract customers, who will be more than happy to use your charging stations while they browse your other vehicles. Drivers of electric vehicles are enthusiastic about cars, and they're exactly the type of customer that dealerships are eager to attract.
Electric Vehicle Chargers at Car Rental Facilities
When customers rent electric cars, they need them to be fully charged. If you install electric vehicle charging stations at your car rental facility, you'll be able to quickly provide your electric vehicles with a full charge. EV Charging Installers of America will be able to help you choose the perfect kind of charger for your facility, and we'll make sure that they are all totally effective and efficient.
If you are interested in commercial electric vehicle charging stations for your business, please call 855-373-9566 or complete our online request form.
Recent Articles
How To Get a Safe, Fast, and Thorough Installation for EV Charging Stations in New Jersey - Maybe you're purchasing a brand new electric car, or maybe you've decided it's finally time to install that Level 2 charger for an EV you've had for some time. No matter what the situation is, it's important that when you're having a new electric vehicle charging station installed at your home … Read More
New Jersey EV Chargers: What is a Level 2 Electrical Vehicle Charger? - Electric cars are growing in popularity more rapidly than any other type of car in the industry. At some point, vehicles powered by electricity will be the standard of the automotive industry, and it's important that the infrastructure in the U.S. changes as the rise in electric vehicles requires it to. Electric cars save energy, promote health, and are environmentally friendly, so they can offer a number of great benefits … Read More