About Our New Jersey Electric Vehicle Charging Station Installation Company, EV Charging Installers of America LLC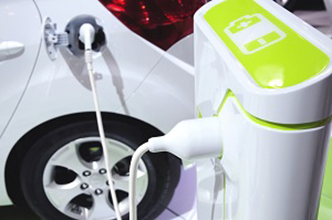 EV Charging Installers of America LLC provides electric vehicle charging stations for homeowners, businesses, municipalities, and other kinds of clients throughout the Northeast U.S. Our company was founded by a licensed master electrician and our goal is to contribute to building a stable infrastructure in the U.S. for the public and private charging of electric vehicles (EVs). We offer turn-key installations of EV charging stations, handling every aspect of the job, including:
The initial site analysis
Helping our customers select the proper charging solutions for their specific needs
Permitting and inspections
Installing and energizing the EV charging station
Along with our EV charging station installation services, we also service, repair, and replace existing EV chargers.
Our professionals are all licensed, trained, and experienced, and we'll be able to guarantee that your EV charging stations are always in excellent condition.
The EV Charger Manufacturers We Work With Include:
Recent Articles
How To Get a Safe, Fast, and Thorough Installation for EV Charging Stations in New Jersey - Maybe you're purchasing a brand new electric car, or maybe you've decided it's finally time to install that Level 2 charger for an EV you've had for some time. No matter what the situation is, it's important that when you're having a new electric vehicle charging station installed at your home … Read More
New Jersey EV Chargers: What is a Level 2 Electrical Vehicle Charger? - Electric cars are growing in popularity more rapidly than any other type of car in the industry. At some point, vehicles powered by electricity will be the standard of the automotive industry, and it's important that the infrastructure in the U.S. changes as the rise in electric vehicles requires it to. Electric cars save energy, promote health, and are environmentally friendly, so they can offer a number of great benefits … Read More
If you would like to know more about our New Jersey electric vehicle charging station installation company, please call 855-373-9566 or complete our online request form.