Wayne EV Charging Stations & Installation Service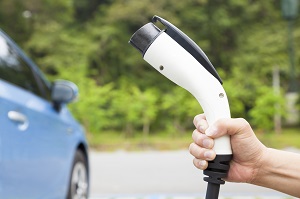 As electric vehicles rapidly become more popular throughout the U.S., the need for electric vehicle charging stations in Wayne, NJ also rapidly increases. That's why our goal at EV Charging Installers of America is to help build the infrastructure that will allow for the widespread adoption of electric cars while also providing each of our clients with the highest quality service and products possible. Our turn-key installations of Wayne EV charging stations can be a great option for all types of businesses and homes throughout the Northeast.
Our company was founded by a licensed master electrician, and all of our electric vehicle charging station experts are licensed, trained, and experienced professionals. We'll always be able to provide you with safe and reliable work, and we'll work closely with you to ensure that you're getting products that perfectly suit your needs. When it comes to electric vehicle chargers in Wayne, NJ, we're the company you can rely on.
Call us today to ask any questions you have about our products or services, or to schedule your appointment, and we'll be looking forward to working with you.
Wayne EV Charging Stations for Homes
Currently, a huge portion of electric car charging in Wayne, NJ happens at the owners of the vehicles' homes. So installing an electric car charger in your home is a great way to make using your vehicle more convenient, and to raise the resale value of your property. Electric vehicles typically come with a Level 1 charger, which plugs directly into your home's ordinary outlets, but these can take up to 22 hours or more to provide a full charge to your vehicle. Our Wayne EV charging stations installation experts can help you install Level 2 chargers, which will be able to provide a full charge in only a few hours, making transportation much more convenient.
We'll work with you to find the perfect model of EV charging station for your Wayne home and your particular car, then we'll take care of every aspect of the installation of your new electric vehicle charger. Most likely, you will need to have your electrical wiring adjusted, and our professionals will be able to take care of that safely and accurately.
Commercial Electric Vehicle Charging Stations in Wayne, NJ
Electric vehicle charging stations in Wayne, NJ can be an excellent addition to any business or commercial property. For example:
They can help to attract and retain influential customers at retail centers.
They can increase employee satisfaction and productivity at workplaces and office buildings.
They can be a great way to attract tenants to multi-resident properties.
No matter what kind of business you have, EV charging stations will help you enhance your brand image, and they can help you reach corporate goals.
If you are interested in Wayne EV charging stations or electric vehicle charging station installation services, then please call 855-373-9566 or complete our online request form.