New Jersey EV Chargers: What is a Level 2 Electrical Vehicle Charger?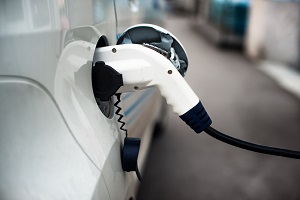 Electric cars are growing in popularity more rapidly than any other type of car in the industry. At some point, vehicles powered by electricity will be the standard of the automotive industry, and it's important that the infrastructure in the U.S. changes as the rise in electric vehicles requires it to. Electric cars save energy, promote health, and are environmentally friendly, so they can offer a number of great benefits, and if you're considering purchasing an electric vehicle, it's important that you prepare your home for the change. For instance, knowing what type of electric vehicle charger you need is crucial, just like find the right installer for New Jersey EV chargers.
At EV Charging Installers of America, our experts are always ready to help you through this transition. We have extensive training and experience with electric vehicle charging station installations for all sorts of properties, and we can guarantee quality products and excellent workmanship. When it comes to residential EV chargers in New Jersey, it's generally recommended that you install a Level 2 charger. Here some basic information about Level 2 electric vehicle chargers:
Level 1 vs. Level 2 Chargers
Generally speaking, there are two levels of EV chargers in New Jersey available for residences. Level 1 electric car chargers use your current household outlets, and your vehicle may come with a Level 1 charging cord that can be plugged directly into your home's outlets. Level 1 chargers are limited to about 120 volts, so it can take up to 22 hours to fully charge your car.
Level 1 chargers are probably not feasible unless you're using a plug-in hybrid.
Level 2 chargers are the most highly recommended for residential EV charging. Level 2 chargers supply 240 cots of electricity to your car, and they can dramatically decrease charging times. You may be able to fully charge your car in as few and three to four hours.
Level 2 chargers typically requiring some adjustments to your electrical wiring, but the experts at EV Charging Installers of America will be able to take care of the entire job. We are the electric vehicle charging station installation experts for New Jersey.
Benefits of Level 2 EV Chargers
The primary benefit of a Level 2 EV charger is the significant reduction in charging time. You'll be able to charge your car much more quickly, which gives you more flexibility when it comes to using your automobile. Your car can easily be fully charged over night, or while you enjoy a meal and complete some household duties.
You'll also be able to save money on your electrical consumption by charging your vehicle at strategic times when electrical demand is lower. You can take advantage of lower electrical rates during the night, which helps to maximizing savings on an already energy efficient vehicle.
Still have questions about electric vehicle chargers or what type is right for your home? Want to learn more about EV charging stations in New Jersey? Feel free to contact our professionals at any time.
If you are interested in Level 2 EV chargers in New Jersey, then please call 855-373-9566 or complete our online request form.