How To Get a Safe, Fast, and Thorough Installation for EV Charging Stations in New Jersey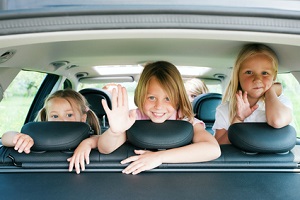 Maybe you're purchasing a brand new electric car, or maybe you've decided it's finally time to install that Level 2 charger for an electric vehicle you've had for some time. No matter what the situation is, it's important that when you're having a new electric vehicle charging station installed at your home, you know that the job will be done right. You need a professional experienced at installing EV charging stations in New Jersey - not just anyone.
Level 2 charging stations will most likely require some adjustments to your electrical wiring, and installing them can be a difficult and even dangerous job. At EV Charging Installers of America, our professionals provide turnkey installations for electric vehicle chargers in New Jersey, handling every aspect of the job from beginning to end.
If you're interested in installing EV charging stations at your home, call our professionals today. At every job, we follow the following steps to provide our clients with the highest quality EV charging installations possible:
Customization of EV Charging Stations in New Jersey
We begin every job by visiting your property to assess your your electrical system and determine your precise needs as a driver.
Our certified New Jersey electric vehicle charing station installers will be bale to work with you to find the perfect electric car charger for your home and your vehicle. Our services are totally customized to your needs.
Permitting and Inspection
Our licensed and certified electric vehicle charging station installation pros are rigorously trained, so we'll be able to take care of all of the local permitting requirements for this job. As electricians of the Northeast U.S., we'll know which which permits are necessary, and we'll be able to handle the entire process of inspecting your property and attaining the proper permits.
Our installers know how to prepare these documents and streamline the process. We make sure our clients have their new EV chargers in New Jersey promptly without sacrificing safety or quality of service.
Safety and Reliability for EV Charger Installation
Our experts will be able to ensure that your charging dock is installed in the right place, correctly, and with all of the appropriate adjustments to guarantee full reliability. Installing any kind of electrical equipment can be very dangerous, and our professionals will be able to ensure that the job is completed as safely as possible.
If you are looking for reliable installation of EV charging stations in New Jersey, then please call 855-373-9566 or complete our online request form.